Everything is Related to Everything Else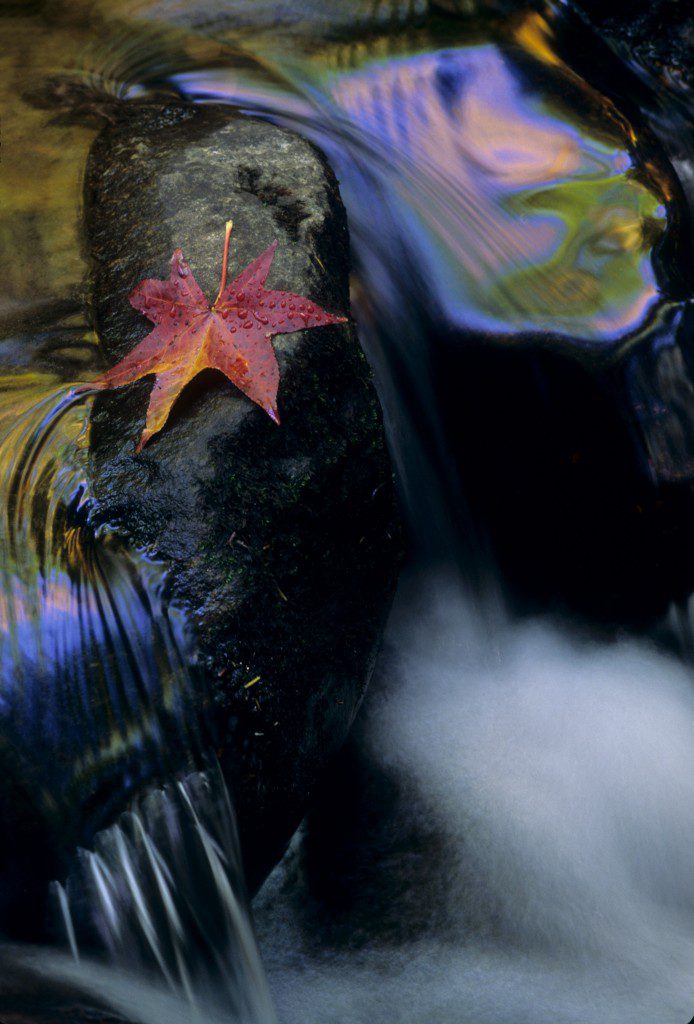 Above is a photograph I took a number of years ago at Jones Gap State Park in northwestern South Carolina. It remains one of my favorite images. One of the reasons I like it is because all the elements in the composition relate to each other. A sweet gum leaf in its autumn finery enjoys a temporary rest on a rock as the Middle Saluda River rushes by. The sky above and the vegetation on the nearby shore, while not directly in the image, are reflected in the pool of water to the right of the leaf.
At Furman University, I took a psychology course that was taught by Dr. Charles Brewer. On numerous occasions, Dr. Brewer would relate a point in his lecture back to another topic he had taught, perhaps weeks earlier. Then he would pause, look gravely serious and say, "So you see, everything is related to everything else."
While this statement is not true in the world of science (it violates one of the two basic assumptions of science), I believe that it does have some relevance in life. (Which is perhaps the very point that Dr. Brewer was trying to make with his young students.)
During my senior year in college, I got a letter trying to sell me something that began this way, "Some of the decisions you will make this year will impact you for the rest of your life." I was so struck by the wisdom of that statement that I cut it out and kept it on my tack board for several years.
Now, more than forty years after receiving that letter, I try (though not always successfully) to remember that choices I make each day can relate to or impact my life (or the life of someone else) days, months, or even years down the road.
Now choose life, so that you and your children may live
and that you may love the Lord your God
                                       Deuteronomy 30:19b-20a NIV