The Nature of Faith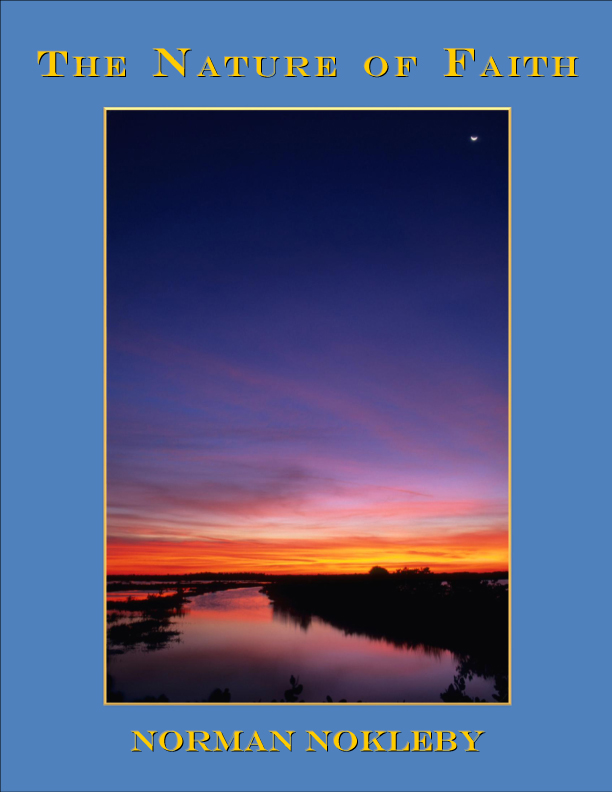 Is faith a part of our nature as human beings? If it is, what are the various characteristics of this vital aspect of our existence? And, how should these attributes of faith impact our life, other people we encounter on our journey, and our relationship to our God?
In a devotional format, Norman explores these questions with personal observations and insights, illustrated by dozens of his nature photographs from across the United States.
115 pages
……..

ISBN: 978-0-9885153-2-1

……..

PDF File Size: 4.8 MB
IMPORTANT NOTE:
The pages of this e-book are intended to be viewed in a "side-by-side" format. To accomplish this:
1. Click on the link below after reading and noting these instructions.
2. When the PDF file is displayed, click on the down-arrow icon labeled "Download" in the upper right.
3. When the next screen is displayed, select and note the location where you want to save the file
on your computer. Then click on the "Save" button in the lower right.
4. To continue browsing the LightJourneys website, click on the "Back" arrow in the upper left of the screen.
5. When you are ready to view the e-book, locate the file you just saved on your computer.
Double-click on it to open in Adobe Reader.