Rest Area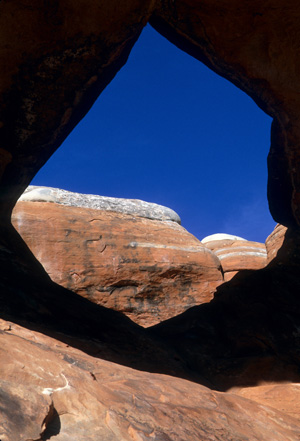 I travel quite a bit. Most of the distances I log are in a car or van. And, along many of the highways I'm on, I find places called Rest Areas.
But I've also traversed more than a few miles on foot. On most of the trails I've hiked, similar types of places exist, although they don't have formal designations. Sometimes it's the shade of a large rock or a tree. Once in a while, it might be just a log.
But whether it is along a road or a path, the purpose of these places to pause is quite similar – an opportunity, however brief, to refresh, to renew, to adjust for the next part of the journey.
In the non-photography part of my life, I've also been blessed to find other types of "rest areas." And they do have names. They are the names of people I've encountered along my personal path. A Sunday School teacher. A friend. A church staff member. A college professor. Another photographer. Many individuals have, on various occasions, offered a much needed opportunity for me to reflect, to reassess, and receive encouragement for the next part of my journey.
And these people have done something else. They provided an example for me to be a rest area for other folks that I encounter along the highways and byways of their lives.
" One day Elisha went to Shunem. And a well-do-do woman was there, who urged him to stay for a meal.
So whenever he came by, he stopped there to eat. She said to her husband, "I know that this man who
often comes our way is a holy man of God. Let's make a small room on the roof and put in it a bed and
a table, a chair and a lamp for him. Then he can stay there whenever he comes to us."

– 2 Kings 4:8-10 (NIV)