Just Looking? Or Seeing?
Located in southwest Colorado, Yankee Boy Basin is a highly regarded destination for wildflower photography. For a long time, it was a place I wanted to visit. One July, I finally got there. Unfortunately, it was not a good year for blooms that typically occur in great profusion in this 12,000-foot basin. So while there, I had to look around for other photographic opportunities. Below is one of the images that I did come away with: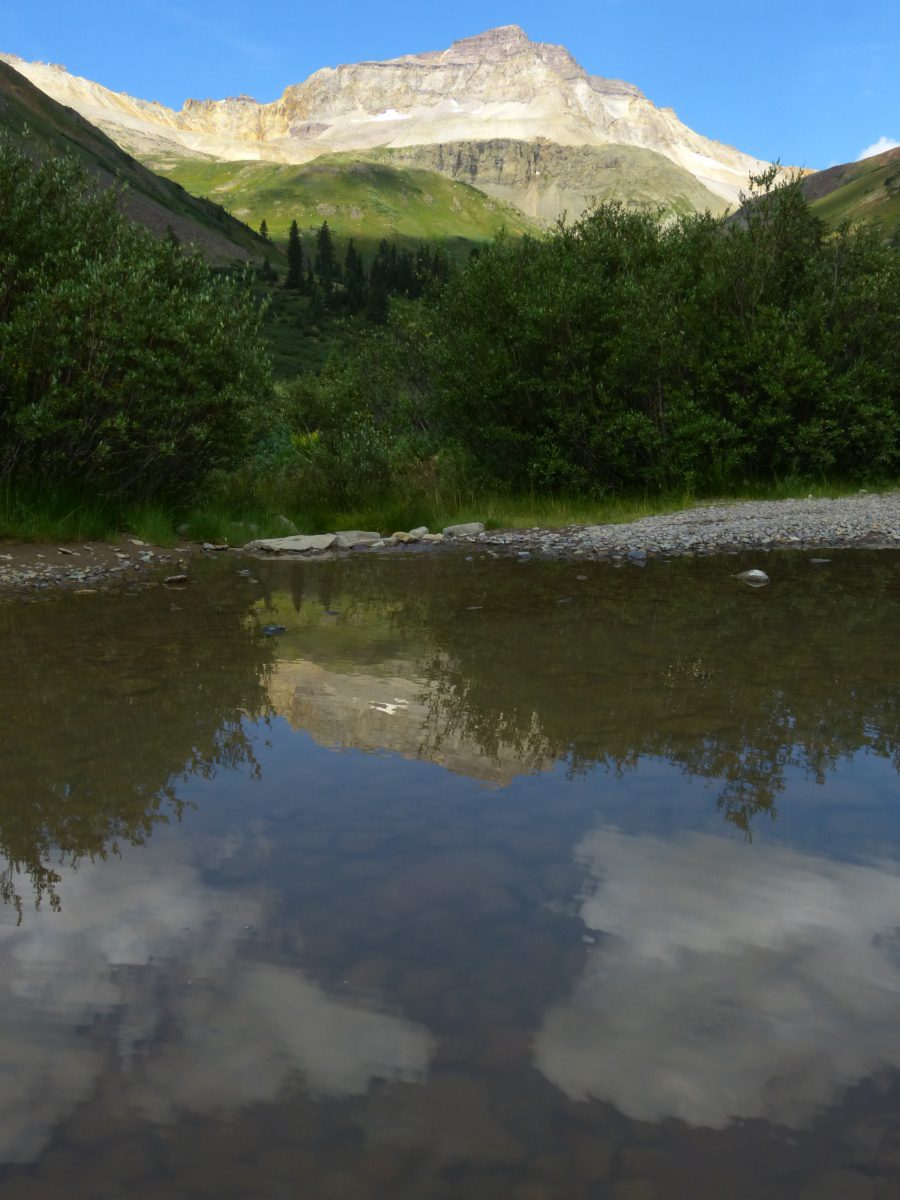 This opportunity was probably overlooked by many people. Or perhaps they noticed it for a moment and then passed on by. Because, you see, this is a pool of rainwater in the middle of an ATV trail. However, I looked at it and saw, not a mud puddle, but a reflection of the grandeur of the surrounding mountain peaks.
In the ninth chapter of his gospel, the apostle John tells of Jesus' encounter with a man who had been blind since birth. There is little doubt that other people overlooked this man or briefly glanced at him and then passed on by. But Christ saw someone who could be useful in God's Kingdom. So, the Son of God made some mud, applied it to the man's eyes, and then told him to go wash the mud off in the pool of Siloam. After doing what Jesus told him to do, this man was able to see the opportunities that God placed in front of him.
One of the themes in Jesus' ministry on earth was demonstrating that people that are often overlooked or only briefly glanced at by society can be used by God. Fast forward a couple of thousand years to an introvert who wore glasses from elementary school on and whose mechanical skills are at their peak when correctly setting up a folding chair. Like the man in John 9, I am a beneficiary of God's grace. Rather than just looking, God saw me and helped me to see Him and what He could do with my life through obedience to Him.