Detour!
de-tour n a deviation from a planned course or direction
On a recent trip out west, my wife and I came to the town of Truckee, California, northwest of Lake Tahoe. With significant research and planning the previous year, we had timed our arrival in this area to coincide with the peak of early summer wildflowers. We drove to a nearby state park. When we asked the ranger at the entrance station about wildflowers in the area, she looked at us as if we'd inquired about seeing Noah's Ark. It turned out that an unusually heavy snowfall that winter and early spring had delayed the blooms by a couple of weeks.
Our schedule called for us to spend several days in that area. The thought of that amount of time in a small town with few activity options and even fewer viable restaurant alternatives didn't seem particularly appealing. After scouring our California map and a number of Google searches, we decided to head to Roseville, California, a city about an hour-and-a-half drive to the west-southwest.
Then we had a second thought. Lassen Volcanic National Park looked enticingly close. This was a place that we both wanted to visit. But its isolated location had kept it from being included on any of our trips so far. Now, with a two-and-a-half hour drive to the north, we could snap a few photos of Lassen Peak, and then head down to Roseville. The next morning we proceeded with that somewhat ambitious, but doable detour.
Road construction added an extra thirty minutes to the drive to Lassen's south entrance. There we were informed that snow had closed the road just a mile above the entrance. No view of Lassen Peak was possible. We talked to a ranger at the Visitor Center about seeing the 10,457-foot snow-covered summit of Lassen. The nearest option involved driving for nearly two hours to the park's northwest entrance. (A detour within a detour.) A close inspection of the park map showed a faint road that looked a bit shorter. Forest Road 17 – a 21.3 mile dirt road – skirted the western park boundary. We decided to go for it.
An hour-and-a-half later we arrived at the northwest entrance. "Where's the best view?" we asked the entrance station ranger. "Park over there on the right and go a half-a-block down that trail." (Half-a-block in a national park?) We did as she directed and were happy to see this spectacular reflection in Manzanita Lake: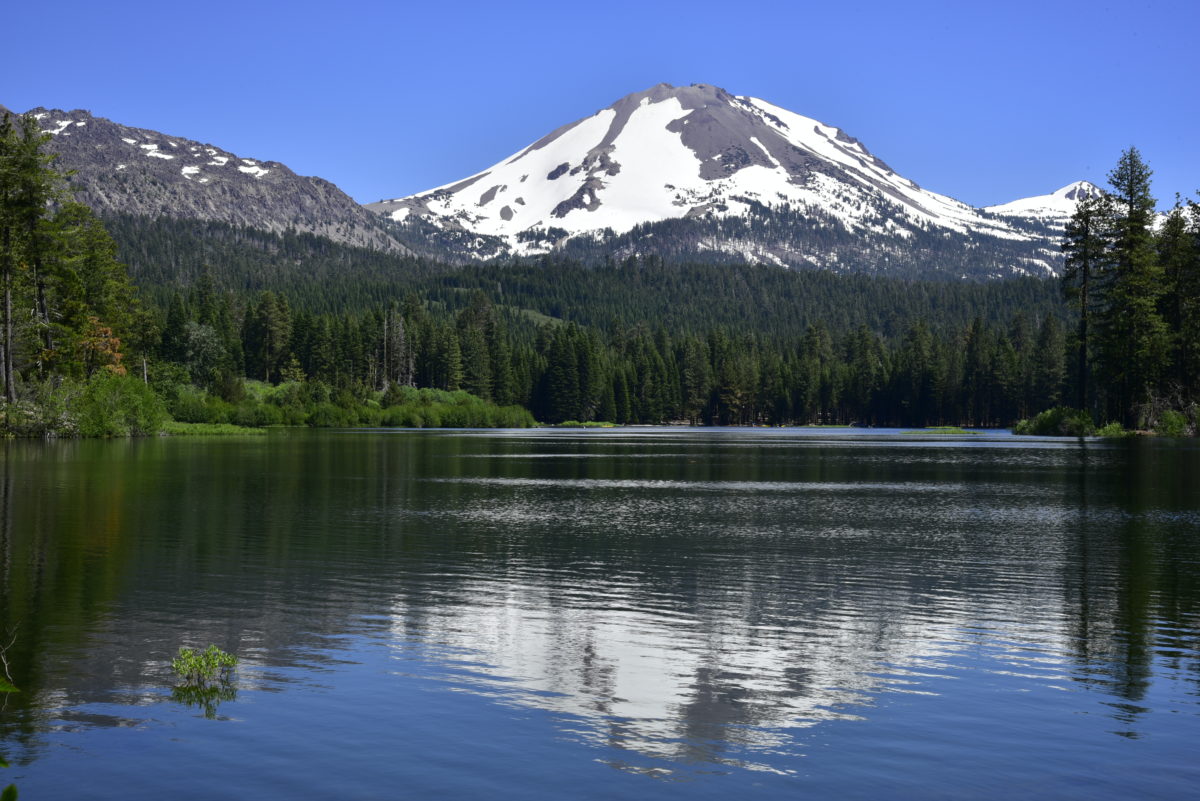 On Paul's second missionary journey, he and his companions had planned to go into Asia to preach the Good News. But through a vision, Paul felt God leading him to go to a different destination: Macedonia. This change of plans took the group to the city of Philippi, a Roman colony and the principal city in that area of Macedonia. There, Paul preached to and was able to baptize Lydia, a well-to-do business woman, as well as her entire household.
On my life-of-faith journey, I've been on detours – from plans that I had made. But what I try to avoid is deviating from God's planned route for me.