About/Contact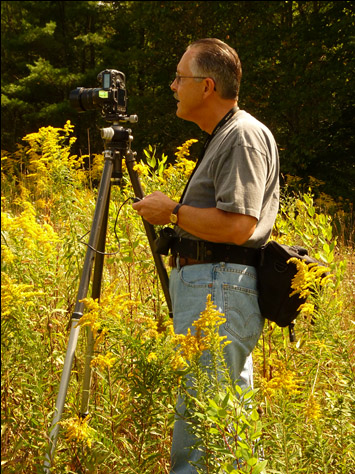 Norman Nokleby's Background in Photography
Norman has been working outdoors with a camera since 1970. His first photographic journey was a trip to Colorado, Wyoming, and South Dakota with several college buddies primarily to do some backpacking and climbing. Since then, his travels have taken him to almost every state in the USA and several foreign countries.
Photographers who have positively influenced him include John Shaw, David Muench, Willard Clay, and Bill Robertson.
His clients/publications have included Brookwood Church (Simpsonville SC), Earle Street Baptist Church (Greenville SC), First Baptist Church (Simpsonville SC), Furman University, Greenville County Medical Society, Greenville Zoo, Michelin Travel Publications, Modern Maturity, Nature Photographer, Open Windows, Outdoor Photographer, River, South Carolina Wildlife, Taylors First Baptist Church (Taylors SC), and Upward. He has also presented programs to various groups as well as taught nature photography.
Photo Copyright © 2012 by Jean Nokleby
To see Norman's TV interview with Peggy Denny (August 2014), click on the following link:
https://www.youtube.com/watch?v=ES96UVSJkMU.
Contact Norman Nokleby: